From the Main catalogue all BBC Singles and BBC Albums started with RE.
The singles (RESL) were the same price for all singles at any one time.
The albums however, were not!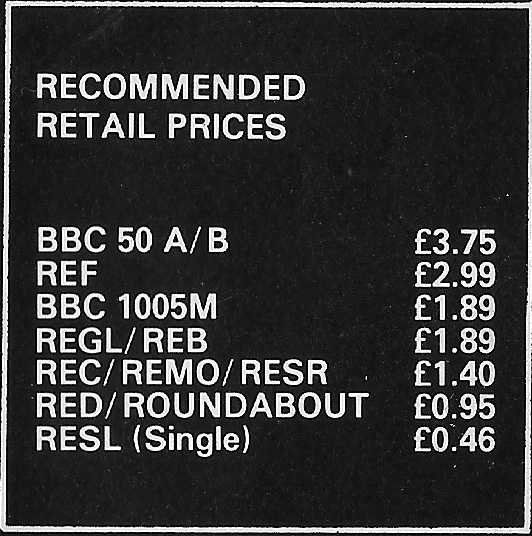 This image shows the prices from 1972, if only they costed this now! It shows the pricing structure at the time.
Unfortunately, later catalogues don't include that information but from my experience the same idea of pricing continued until the end. As examples, in the 1980s the REB and REGL costed from 5.99 to 6.49, depending on the shop. REC tended to be around 4.25 to 4.50 and the RED (by this time this was only sound effects rereleased LPs), they tended to be 3.25 to 4.
Singles seem to vary from 1.75 up to 1.99, again depending on the shop.
Cassettes tended to be the same price as the album, though Compact Discs were more, around the 10 pounds mark.